So the Nook library does have some good history books!
I've complained that all I get on searches are "heaving bosom" kinds of historical porn, but there are a few gems here and there.  Here are a few I've found recently.
The Secret History of the Mongol Queens by Jack Weatherford.  Weatherford didn't set out to write a book about women.  In studying the Mongols, he was so struck by what appeared to be deliberate omissions in the record about the female heirs of the khans, that he had to pursue the mystery.  I haven't read this yet but looking forward to this one.  USD 11.99 on Nook.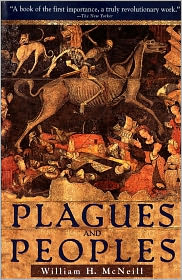 Plagues and Peoples by William McNeill.  A look at history from the perspective of infectious diseases.  Nook version is USD 12.99.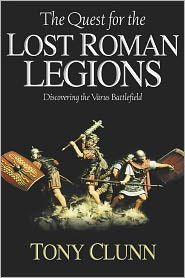 The afore-blogged Tony Clunn's The Quest for the Lost Roman Legions.  An account of his own pursuit of an archaelogical mystery as an amateur historian, and the dramatic story of Arminius and the Battle of Teutoburg Forest.  An incredible USD 9.59 on Nook.
Now if they would only bring down the price of The Secret History of the Mongols, currently USD 195.00 on Nook.  :/